At Bluerithm, we empower our customers by providing a digital platform that organizes forms, checklists, and manages equipment/asset data. The platform also facilitates digital delivery of projects. Everything is hosted in the cloud for access on any device, at any time, including for field work when there's no internet connection.
Our customers are engaged in commercial and industrial construction industries. They leverage our platform to execute commissioning, completions, test and balance, as well as other technical work for their clients.
As projects increase in size and complexity, it becomes important to have all information consolidated in one place. With the surge of technology adoption in our industries, intelligent leveraging of such resources is critical for delivering the best outcomes with the least effort.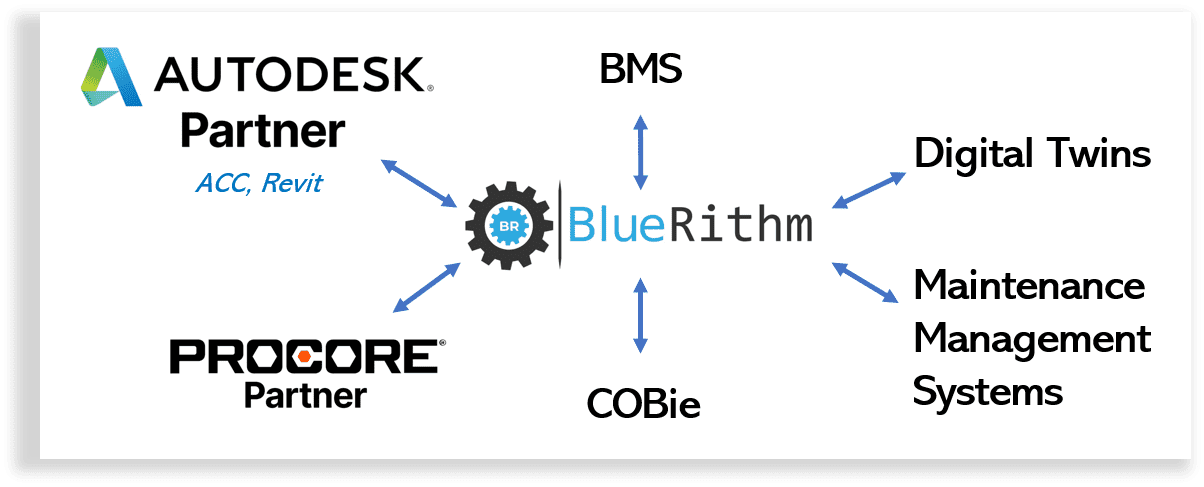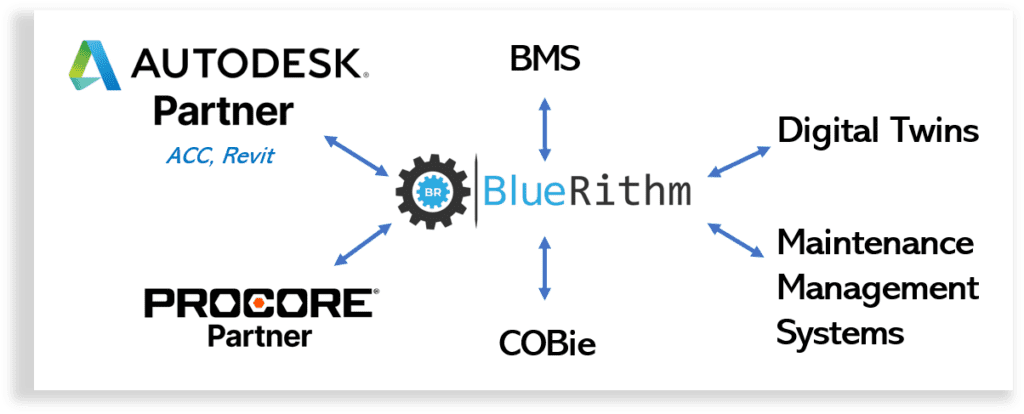 Bluerithm positions itself as a leader in optimizing current workflows and preparing for future ones, thereby enabling you to deliver excellent results with less effort.
It's based on an elegantly simple design which means it acts as a flexible framework to facilitate complex work, that can adapt to your firm's needs, specific project types, or even individual projects. Where most tools like Bluerithm are based on needlessly complex underlying structures, which limits their ability to be used outside of narrow use cases.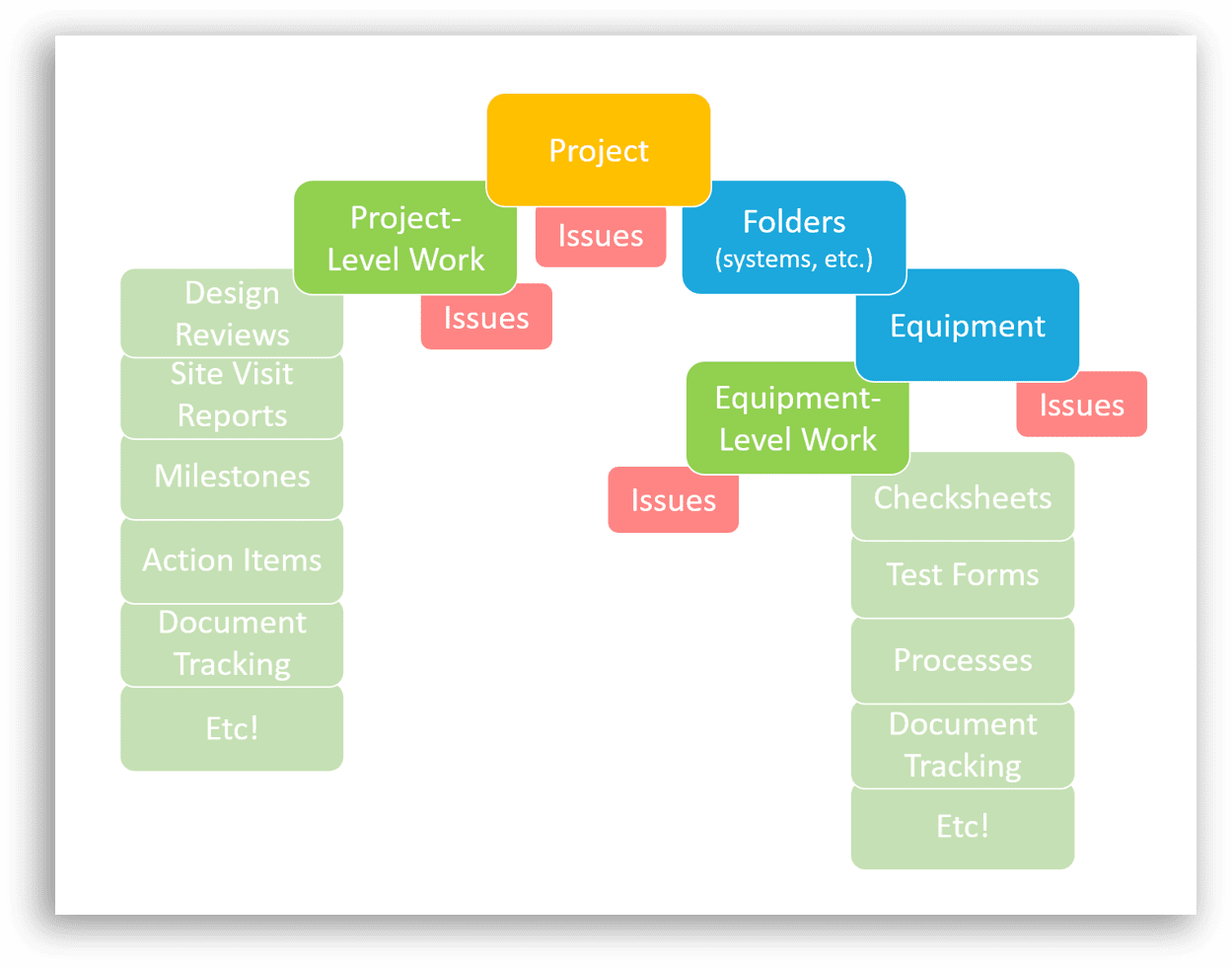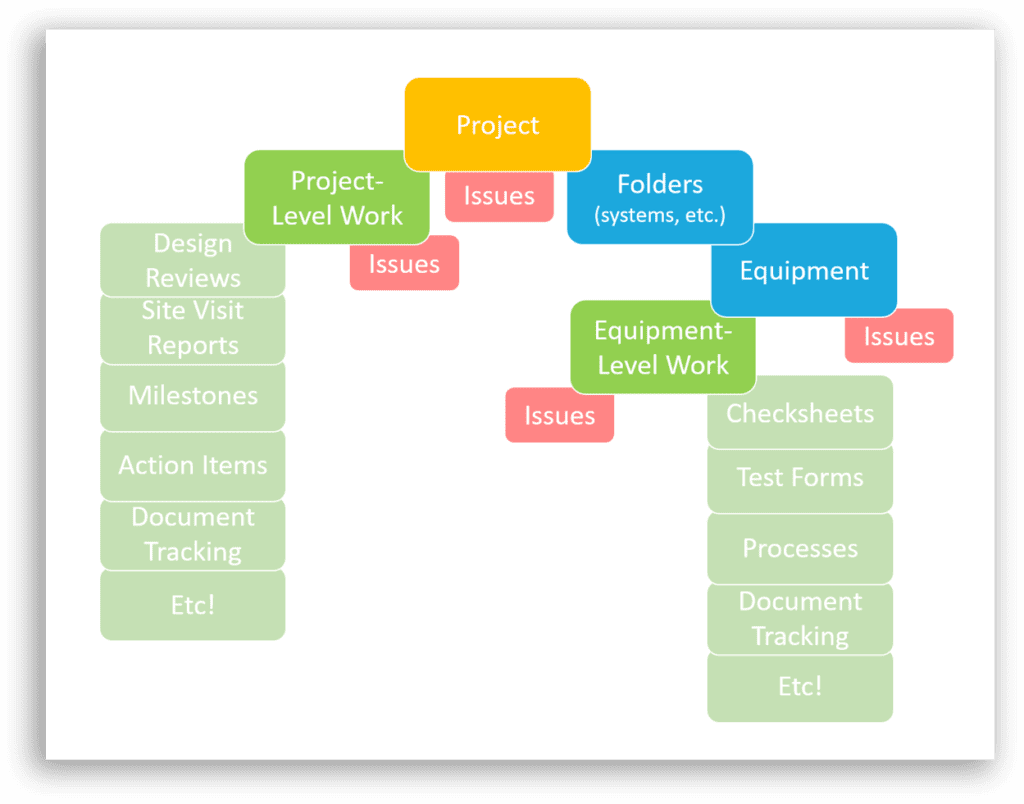 Many firms continue to rely on combinations of Excel and Word forms, manual trackers, progress matrices, and manual Excel-based data imports and exports for their projects. We frequently encounter concerns about the effort needed to transition from these traditional methods to proficiency in a new commissioning platform.
To address this, we offer a streamlined onboarding process and efficient template setup tools. As such, the transition time for your team from old methods to new is significantly shorter than you might expect.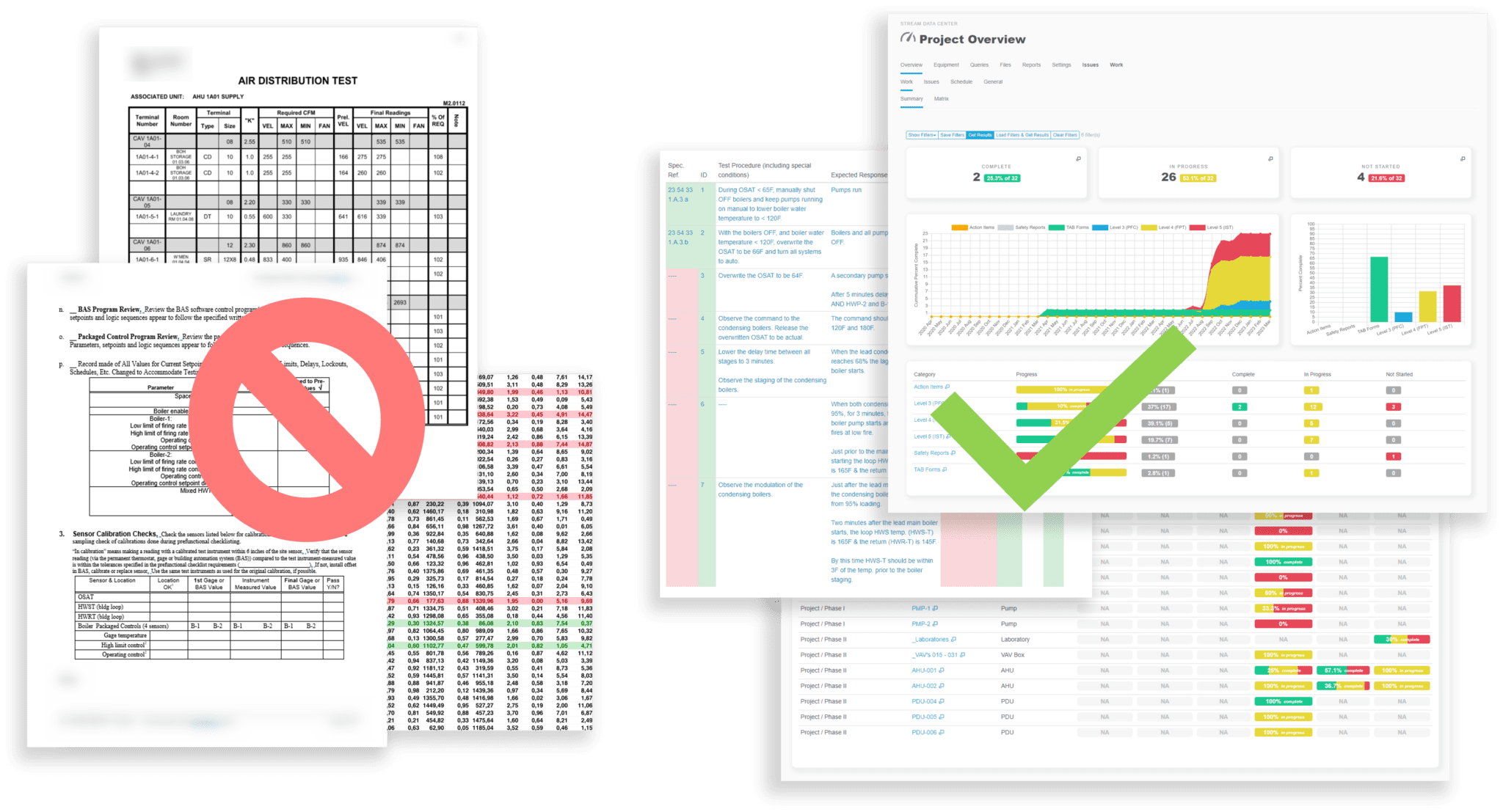 Bluerithm stands out for its flexibility. Whether it's structuring your projects, workflows, equipment, forms, or checklists, the platform offers the ability to design any type of relevant workflow, test form, or checklist. It has advanced features such as custom validation rules using conditional operators, and file request, review, approval, and rejection workflows that can be incorporated into other checklist and document workflows. Bluerithm even facilitates manual field data collection for equipment.
Bluerithm can also act as a common data environment, accepting data from various design and construction phases and exporting it in multiple formats, as well as to other platforms like digital twins.
This is the same equipment data, properties and attributes, that may have been partially imported from Revit, a COBie file, the Bluerithm configuration form, or some other external source. 
Bluerithm can ingest data from the design phase, construction phases, and ultimately export this data in a variety of formats, as well as push it off to other platforms like digital twins through native integrations in Bluerithm. 
Bluerithm is designed to manage everything in commissioning and related processes – not just checklists and forms – from design to final testing and closeout activities. Whether we assist you in the process or your team undertakes it, you can transfer all your established workflows into Bluerithm, creating a comprehensive digital copy of all your templates.
Issue and punch list management are vital for improved project collaboration and communication. Access can be granted to everyone involved, from guest users who only need to see their assigned work and issues, to clients who require read-only access to dashboards, metrics, and status. Guest users have a simple, streamlined interface to view and act on their assigned items so the training required for them is minimal.
Our platform also offers powerful configuration tools for importing large equipment and tag lists, automatically mapping template checklists and forms to equipment, and duplicating report templates for your projects.
The Bluerithm report building tool is a potent, flexible feature. It allows creation of anything from a quick issues log export to comprehensive final commissioning reports, progress updates, system manuals, or other significant project documentation.
Moreover, Bluerithm provides tracking and metrics tools related to punch lists and issues, an automatic schedule tool integrated with your project, and other tracking tools to give you a detailed understanding of your project.
We have also developed native apps for iOS, Android, and Windows. Even in areas without internet access, your team can continue working on the project and sync with the cloud once online.
We encourage you to set up a time for us to meet and discuss your firm's specific processes, workflows, and needs, and how we might fit into that picture to help you streamline your operations, make your projects more efficient, repeatable, consistent, and overall drive better outcomes for your firm and your clients with less effort.