Data Center Commissioning​
Data Center Commissioning Software
Streamline your data center projects with Bluerithm.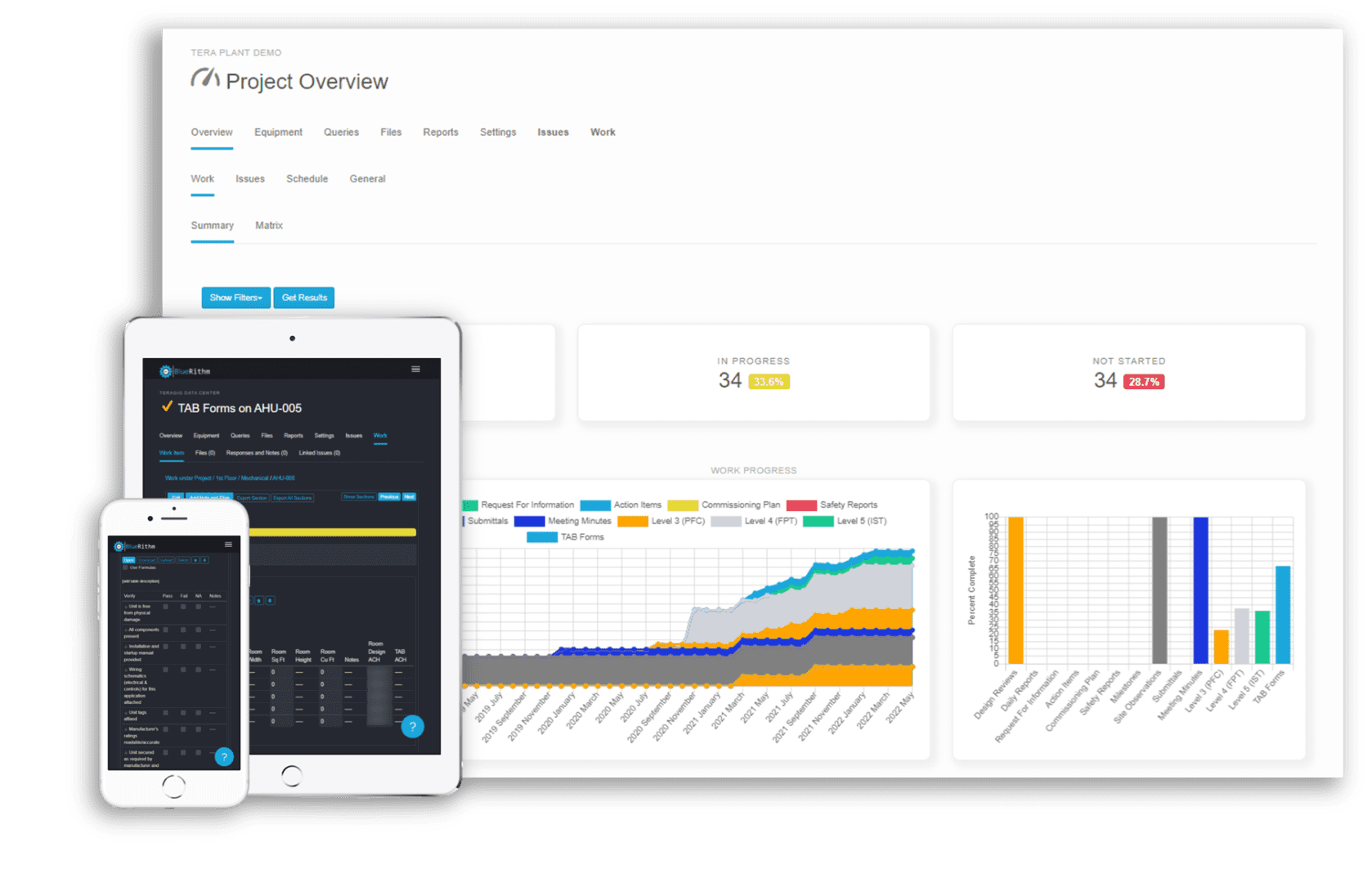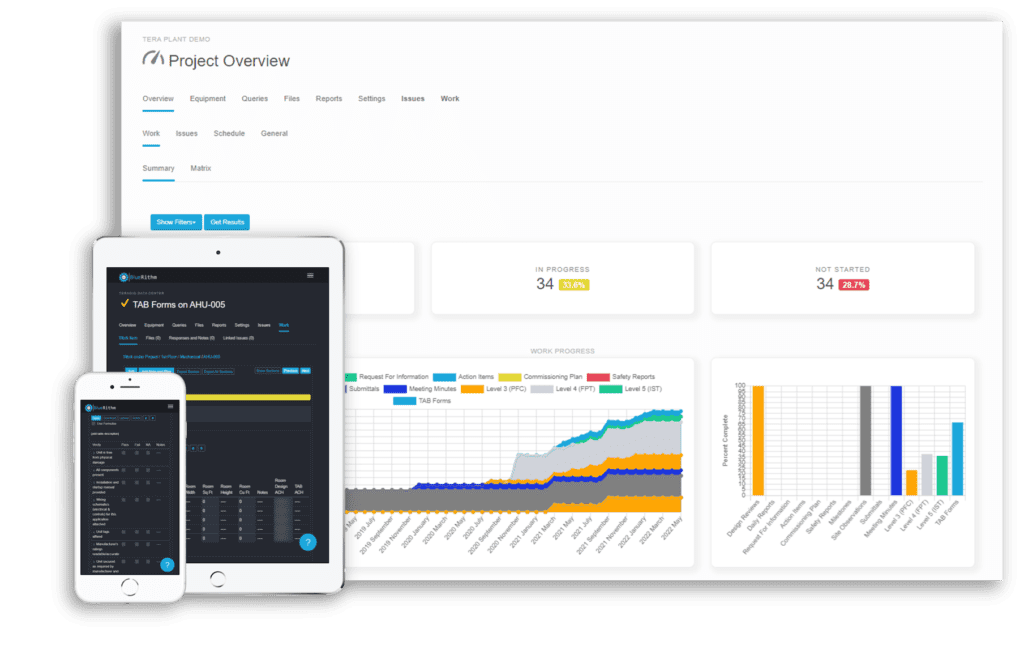 For complex, Mission Critical Commissioning
Data Center Commissioning
Data center and other mission critical commissioning efforts require levels of rigor not normally applied to the average commercial facility.

To manage this complexity, you need a robust cloud based platform to stay organized and ensure every detail is addressed, and every problem is resolved.

Manage everything from design phase activities through functional and integrated systems testing with Bluerithm.