LEED Certification Commissioning​
LEED Certification Commissioning Software
Streamline your LEED certification projects with Bluerithm.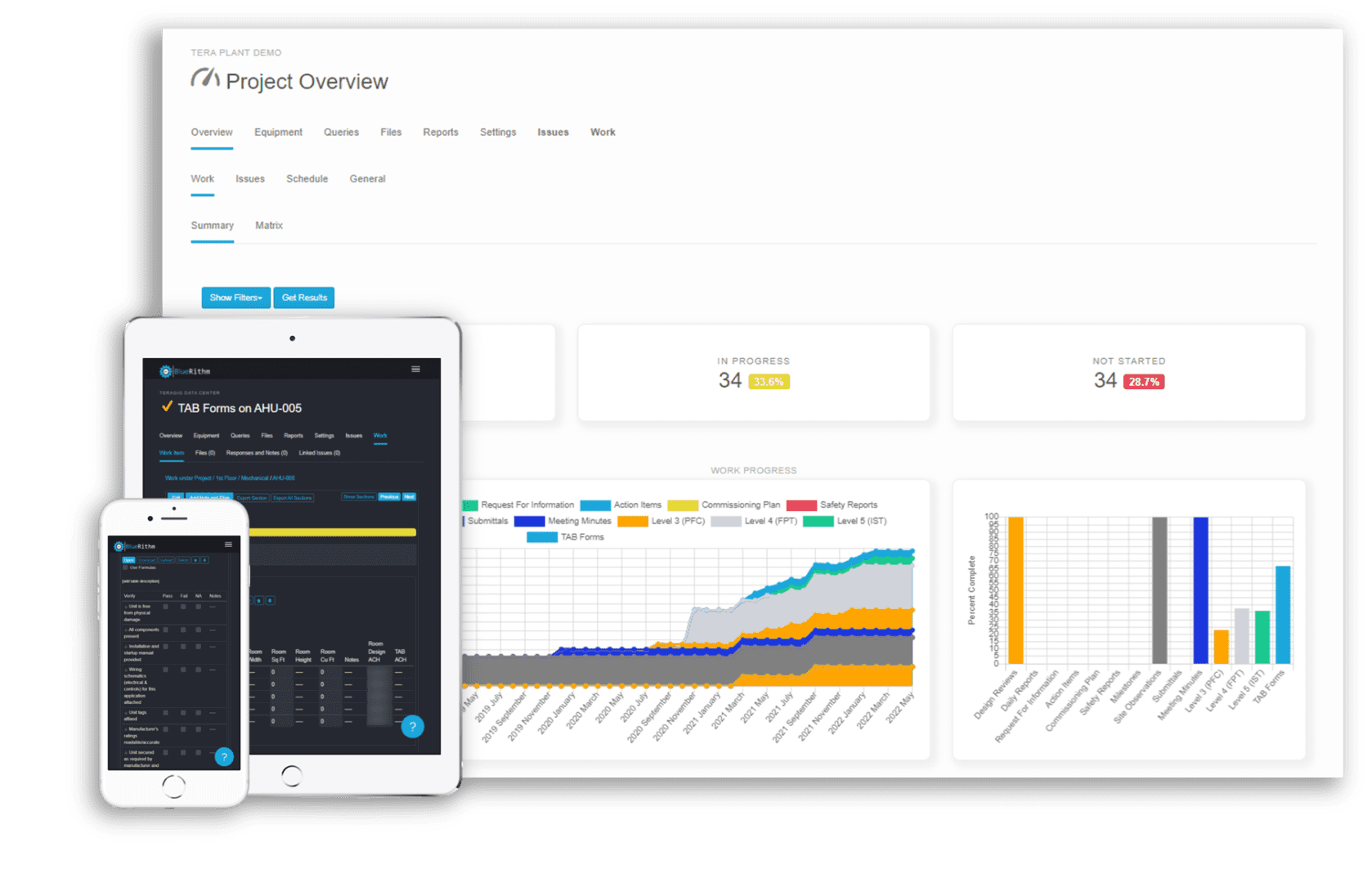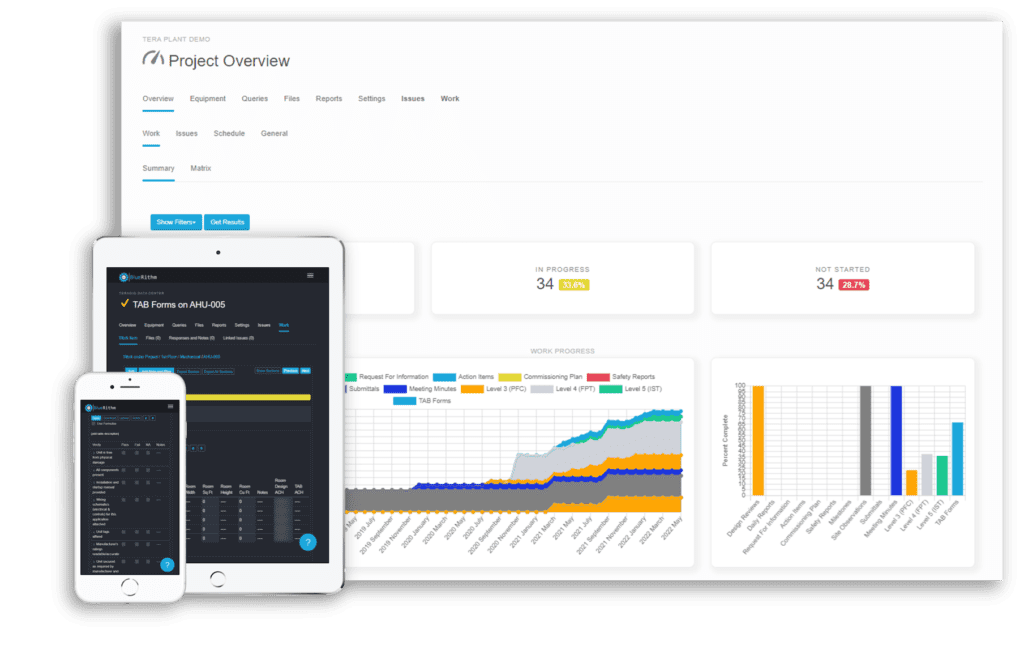 For LEED Commissioning Projects
LEED Certification Commissioning
Bluerithm can handle your LEED Fundamental Commissioning projects and LEED Enhanced Commissioning projects.

To manage the complexity of LEED Commissioning requirements, you need a robust cloud-based platform to stay organized and ensure every detail is addressed and every problem is resolved.
Bluerithm Has the Features You Need for Your LEED Certification Commissioning Projects
In Bluerithm, there are many ways to build reports and extract data. There are, of course, real-time data in pages to view the state of a project, the state of issues and punch list information, schedule tools, equipment lists, equipment matrices, and more. But this video focuses on the Bluerithm PDF report building tool.
We've worked hard to make it as easy as possible for you to get the whole project team on board in your projects, especially when it comes to your guest users who may be subcontractors, technicians, your clients, and anyone else who has action items, file uploads, punch list items or issues, or checklists or forms to fill out.
"The software is an easy to use tool that I use every day in the office and on the project site to help me streamline my commissioning services process and provide my clients with more effective ways to monitor and manage the entire project. It is very intuitive to use and it can be totally customized to meet my specific company's standards and ways of doing business. It provides an excellent high quality end product that helps set our company apart."
Marc
President
See How Much Bluerithm Can Save You on Your LEED Certification Commissioning Projects Using These Calculators
LEED Certification Commissioning Blog Posts