About Us
The Bluerithm team is based in Minneapolis, MN and consists of senior-level systems architects and software engineers, and a deep bench of experienced advisors and partners with extensive industry experience.
Bluerithm was established in 2016 to provide modern, fully independent (we are not owned by another commissioning or contracting firm), world class commissioning, TAB, and asset readiness software that is easy to learn and work with.
We have truly world-class investors and advisors, along with a stable and ever-growing base of customers around the world.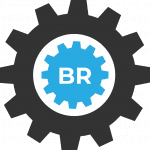 Andrew Martin, President and Founder
Andrew has over 15 years of experience in building design, construction, controls systems, and project management, most of which was with mission critical facilities such as data centers and hospitals. He holds a master of science degree in software engineering from the University of St. Thomas in St. Paul, MN, as well as several industry certifications.