Firsthand exposure to approaches in project management, commissioning, completions, and other complex work in the engineering and construction industry around the globe gives us a unique perspective into best practices – what works, and what doesn't. 
We never share our customer's proprietary workflows, data, or approaches. But with the exposure that comes from a global customer base, we develop a keen sense of whether an approach we're consulting our customers on will lead to success or pain.
For all the differences in capital project design and delivery tactics, there's a huge amount of overlap too. Many people would be surprised at how minimal terminology changes would make their approach to project delivery indistinguishable from a far-off region or even other vertical markets (e.g. an industrial power plant project in Singapore, and a commercial hospital project in Chicago).
The best part of our job
One of the best parts of our job is assisting new customers convert their unique workflows and custom forms into templates in Bluerithm. Knowing that using Bluerithm doesn't require them squeezing their existing approach into a rigid platform reinforces the need that's been lacking in the market – for a flexible technical project management platform. Seeing them deliver better results with less effort, hearing about the efficiency gains in project setup and execution, is all extremely rewarding.
Richer feedback and understanding in-person
This year has seen the return of in-person events. Andrew (Bluerithm president) has been on the road quite a bit this year, with plans to ramp up conference and event participation for the foreseeable future. The depth of understanding and feedback from face-to-face interactions tends to be freer flowing, more nuanced, and overall, more beneficial.
A trip to London in June for the CSA Making Buildings Work conference this year provided some great discussion, learning, and new connections, for example.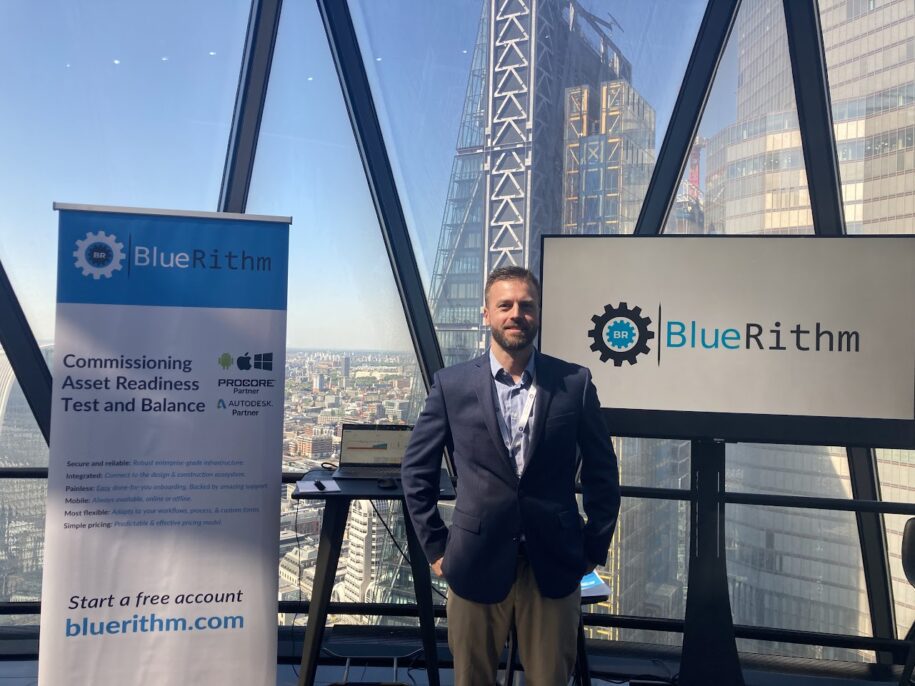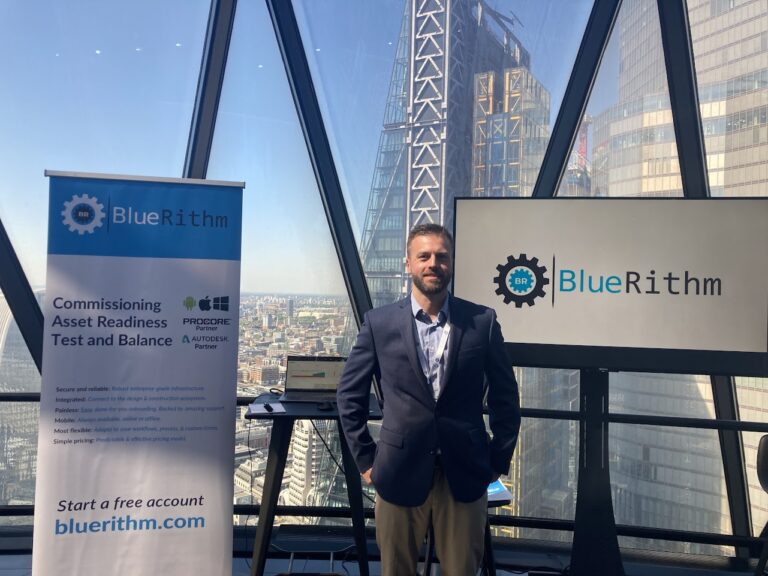 Looking ahead
Beyond our expertise in technology adoption in general, more and more, the firms we work with are looking for this type of insight we develop when working with our diverse customer base. It's one of the things we enjoy most, and a big part of the value we can bring beyond our world-class software we're continuing to aggressively invest in. 
If you're ready to invest in your firm's future, and learn how to do more with less, please reach out. We can talk about how we can partner and solve problems of today and tomorrow!