With Bluerithm, you can give your team and clients custom dashboards so they can focus on the data that matters to them. Learn how filters can be used in Bluerithm in the video below.
Filters can be used to answer very specific questions about the data on your project.
They're present on most of the main pages of a Bluerithm project, and can be used to build lists of equipment, work, as well as with many of the overview and dashboard pages.
For example, you may want a list of items from phase two of the project from certain systems of a certain equipment type that have construction phase activity and also have open issues.
The filtering in Bluerithm allows you to build these lists of items and then save those filters, share them with individuals or the entire project team, and then load those filters from any other page in the project.
Then all anyone you give access to those filters needs to do is load the filters to see their dashboard or data.
This saves time not only for you and your team, but all the guest users that you invite to the project and give permissions to see dashboards and other metrics so they can focus on the information that's important to them.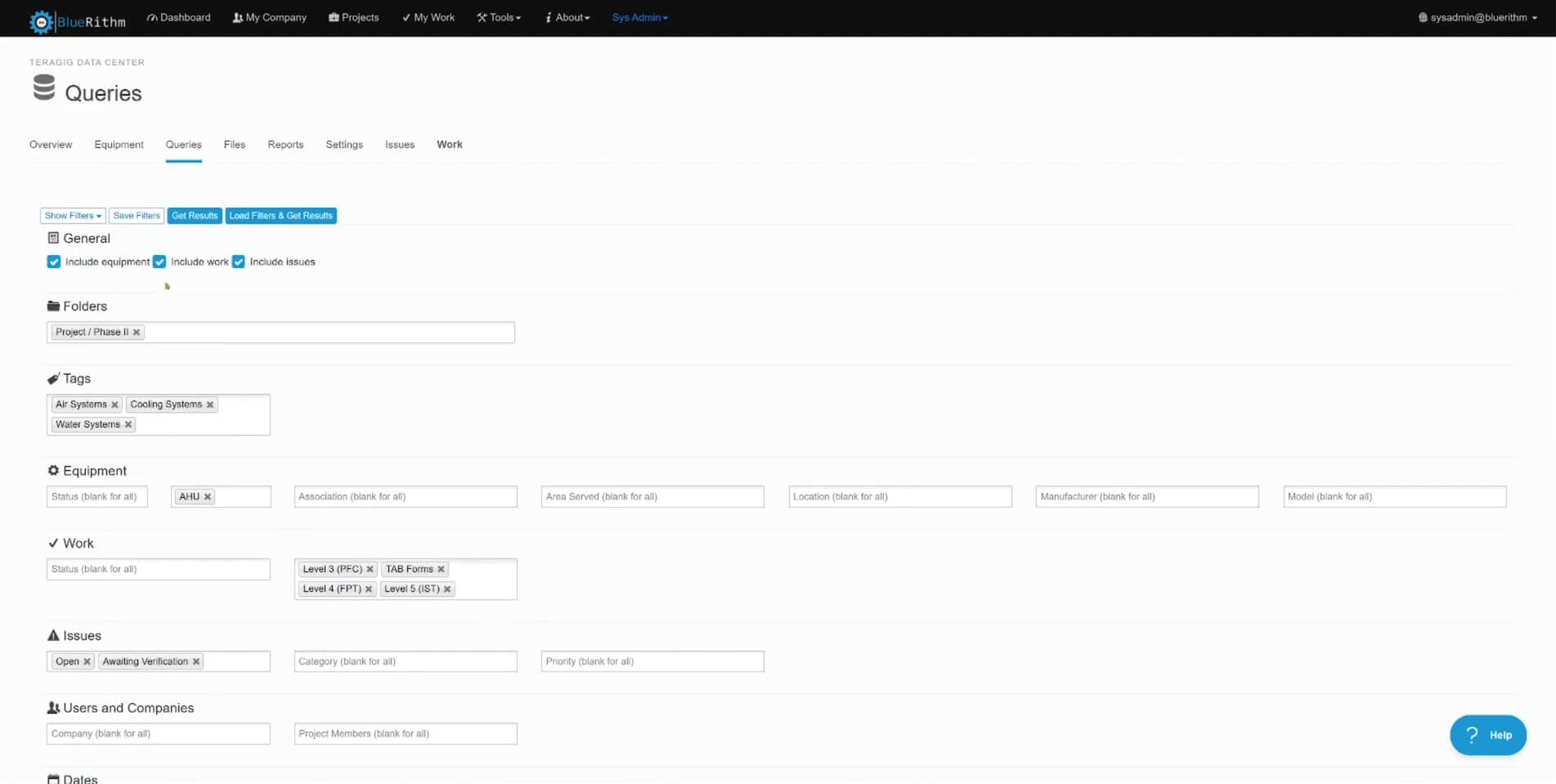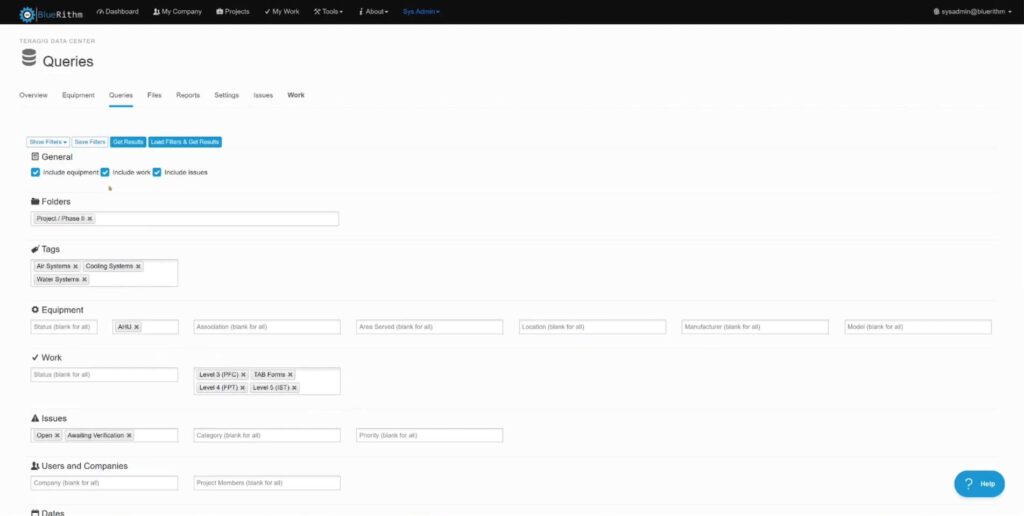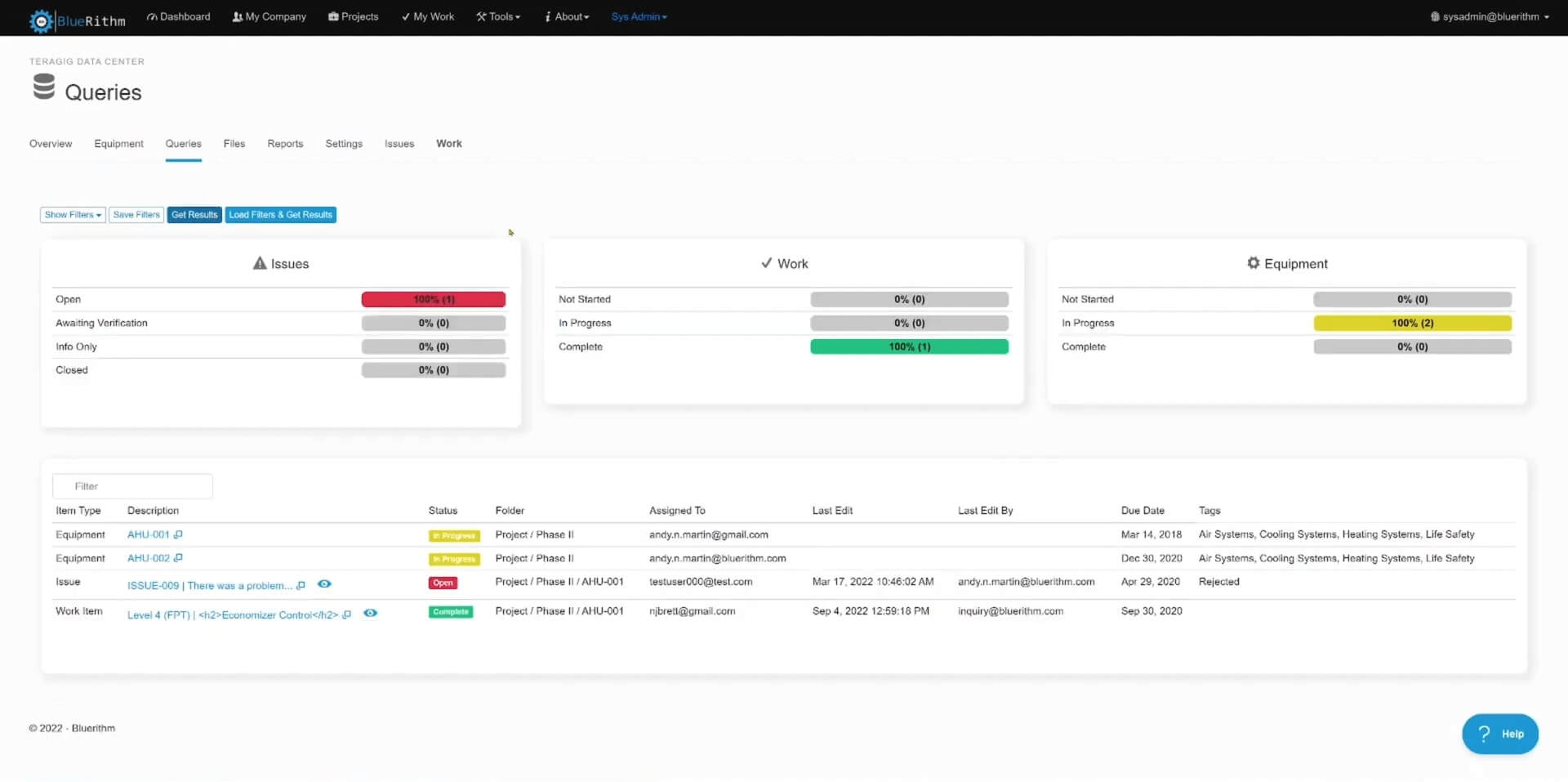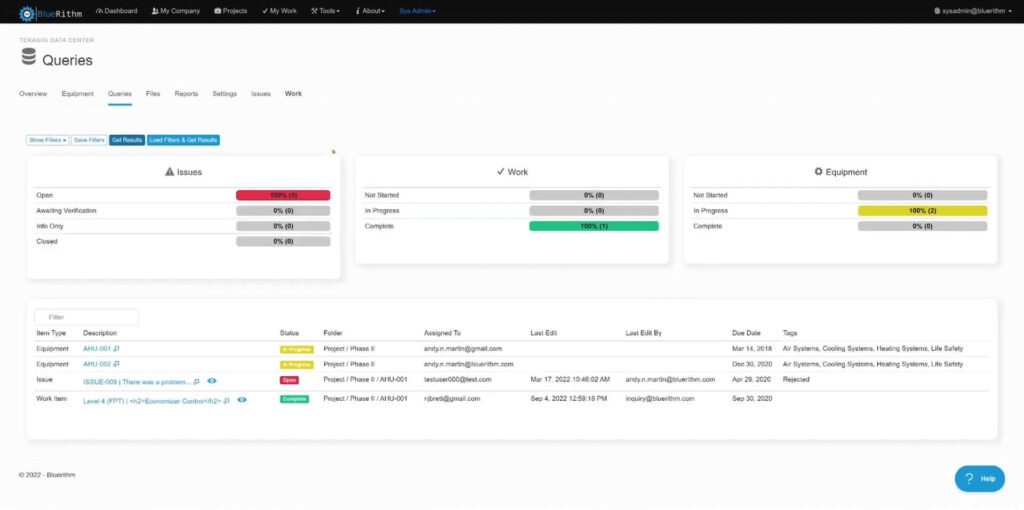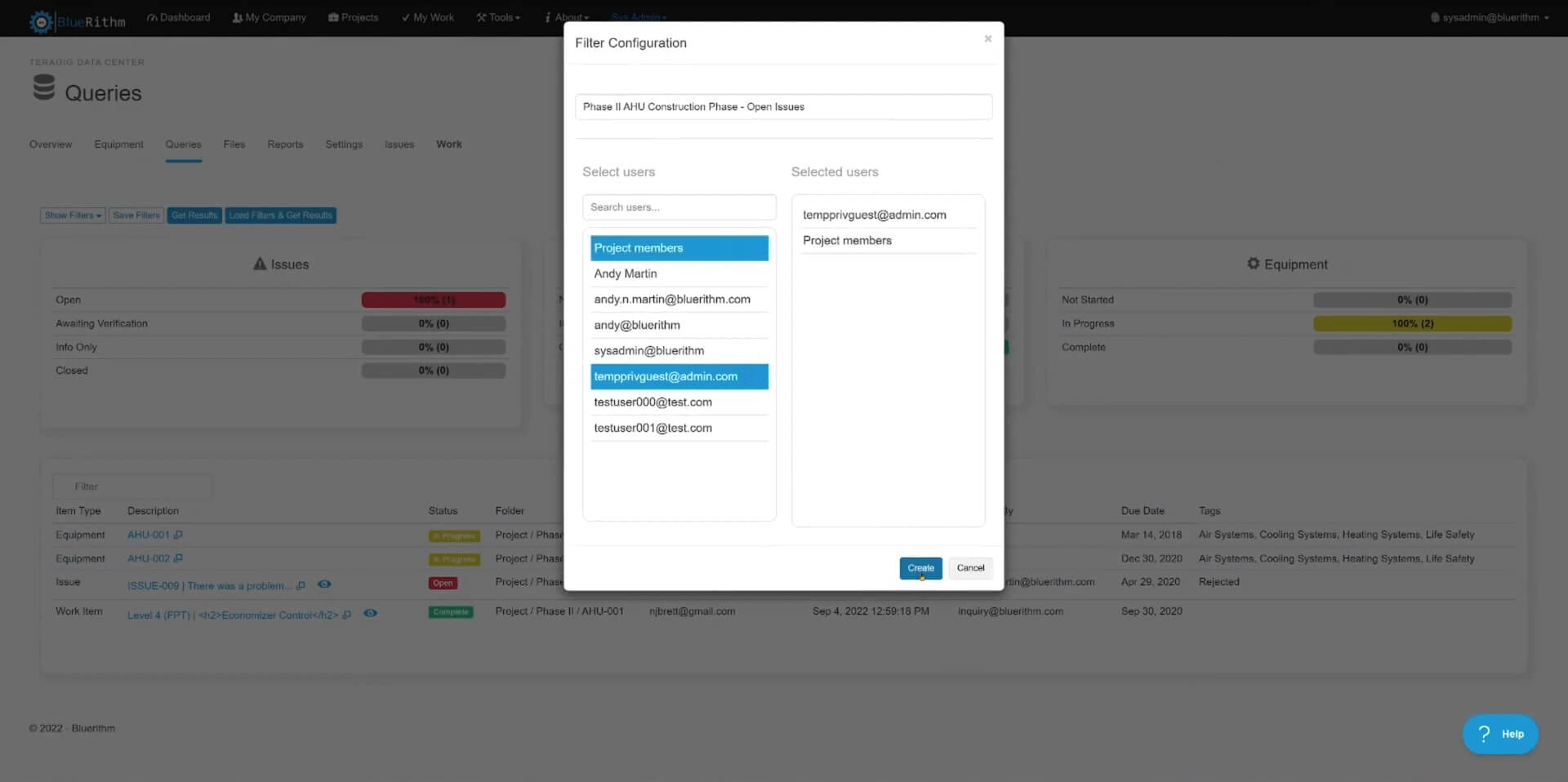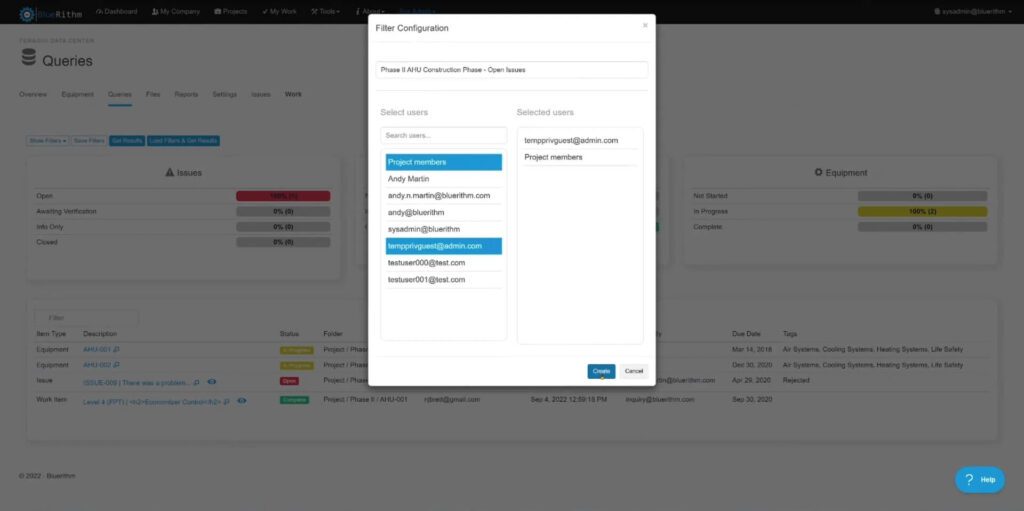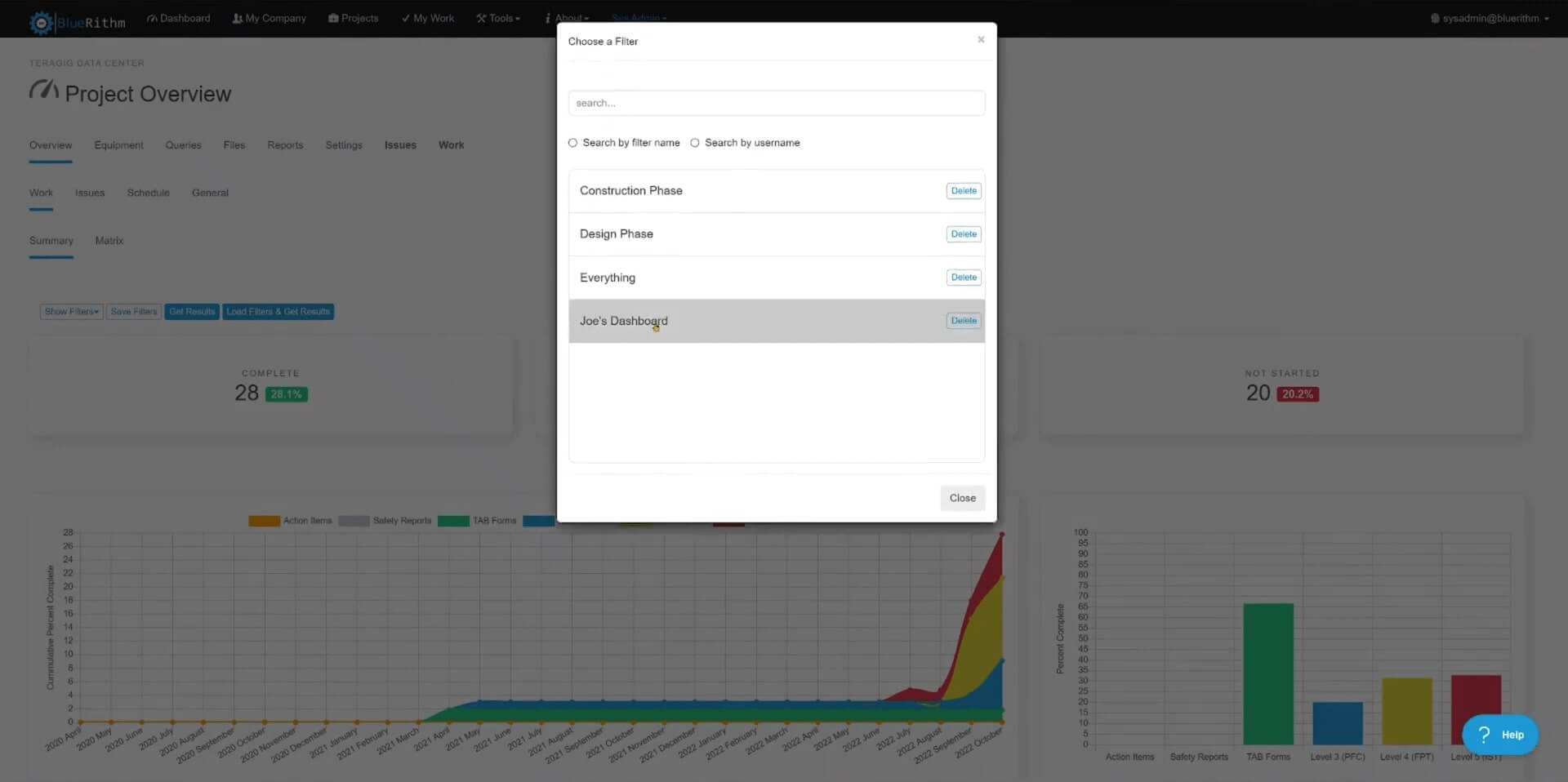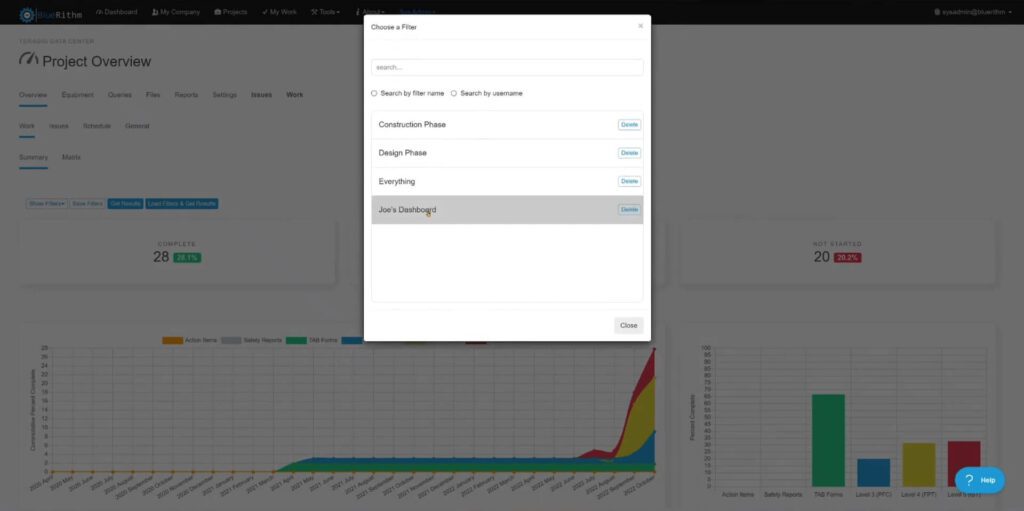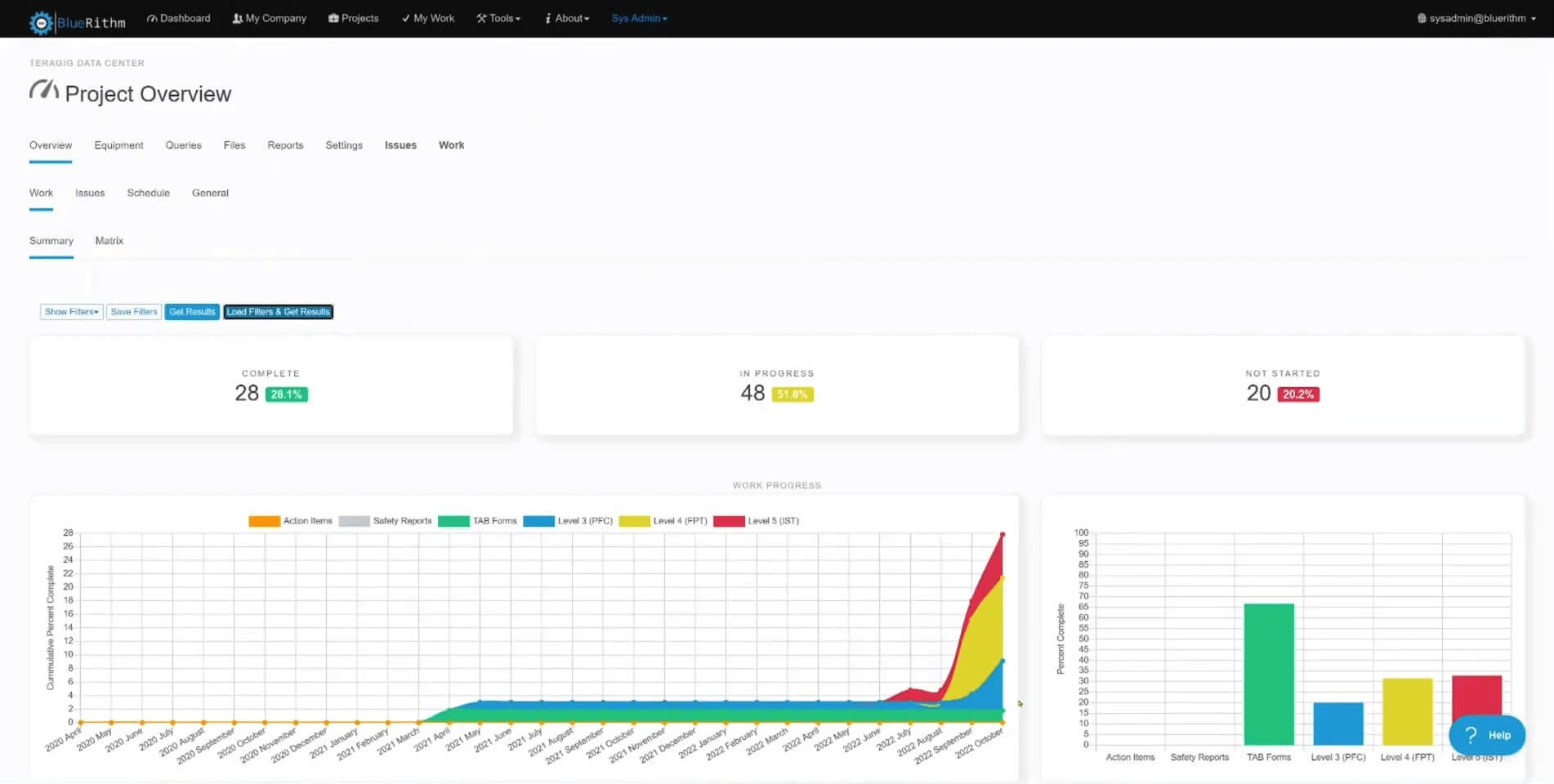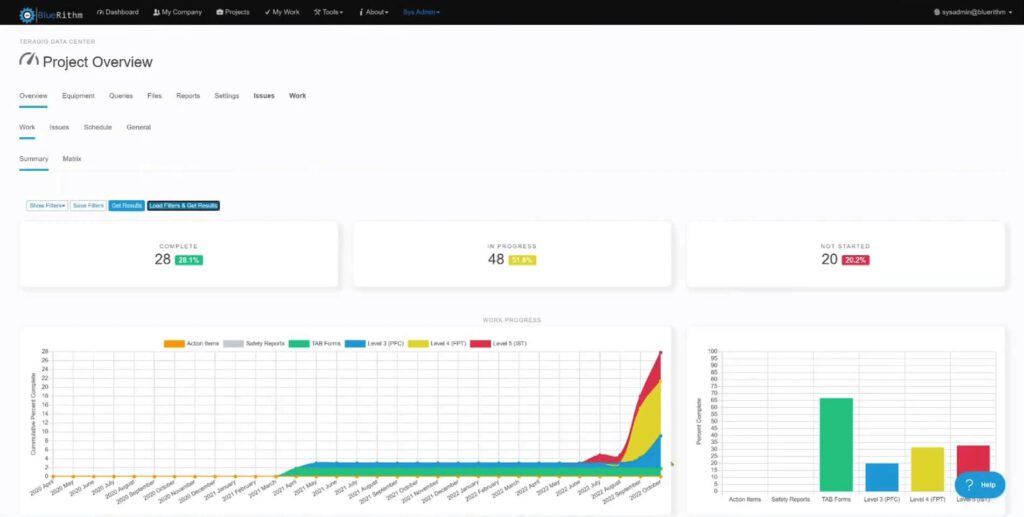 Want to try out filters in Bluerithm for yourself?