Guide to Preparing for a Fire Inspection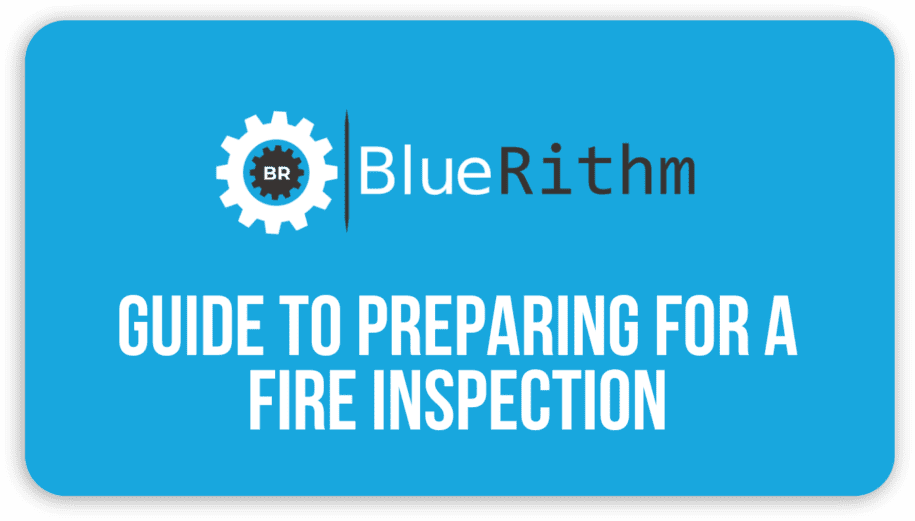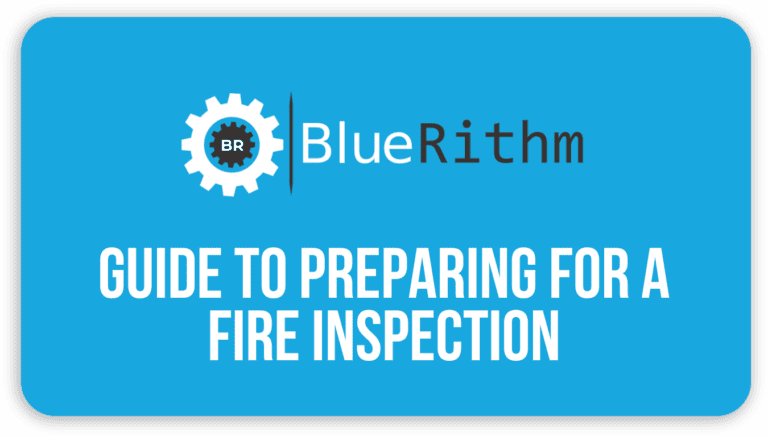 Guide to Preparing for a Fire Inspection
Compliance includes regular fire safety inspections that help to prevent losses from fire. Fire safety inspectors ensure that equipment such as sprinkler systems, smoke detectors, fire doors, and fire alarms are working as they should. Inspectors also verify that other building systems meet safety standards.

Fire inspectors must complete an essential checklist during fire inspections. Because these requirements vary from state to state, business owners and managers must become familiar with each state's fire codes, ordinances and standards and how to comply with them. These fire codes are in place to tell businesses what requirements they need to meet, what types of equipment they need to install based on the size and use of a structure, and how they should install the required equipment.

Some types of businesses are subject to fire safety inspections on a more frequent basis than others. Most businesses receive annual visits from the fire marshal. More frequent inspections are required for places of public assembly, such as theaters, nightclubs, hotels, and hospitals. In addition, high-rise buildings have to meet very strict fire code requirements due to the high number of occupants and the complexity of exiting the building at higher levels.
Benefits of Fire Safety Compliance
Employees, managers, and owners benefit from fire safety requirements in multiple ways, including:
Working in a building that has passed a fire code inspection gives employees peace of mind about their workplace safety.
Modern building codes can limit the total amount of loss due to fire. The difference between saving an entire building and losing it can be made by keeping a workplace up to code.
Security from Business Interruption
When a fire occurs, business operations are likely to be disrupted for days or weeks, if not permanently. By staying compliant, businesses can minimize damage and quickly return to normal operations after a fire.
Customers will need to go elsewhere if a business is closed down for weeks or months due to fire damage. Fire code compliance gives businesses a better chance of retaining customers.
Many insurers offer incentives for installing safety features such as smoke detectors and sprinklers. Businesses can realize significant rate reductions by taking this extra step.
What Fire Inspectors Evaluate During an Inspection
Fire inspectors evaluate several possible sources of fires and systems during their inspection, including:
Fire inspectors can help you determine the different ways in which fires could start in your building.
The building's safety systems will be checked, including smoke detectors, fire alarms, sprinklers, and fire extinguishers. Documentation may be requested by the inspector regarding the maintenance performed on each system to see if they are up to date.
A fire inspector will go through your building and check lighted exit signs and doors to make sure they are functioning correctly.
The inspector will make sure that, in the event of an emergency, firefighters or emergency personnel would have immediate access to the building.
What to Expect After a Fire Inspection
Fire inspections affect many areas of a building and its systems. There are several items a fire inspector can tell you after an inspection that will help you follow standards and codes, including:
Doors That Should Remain Unlocked
An inspection can help determine which doors should be left unlocked during the work day in order to maintain safety standards.
Safety Systems to Install
In order to bring your building up to code, a fire inspector can tell you what safety systems you need to install.
When Professional Maintenance Should Be Scheduled
Once inspected, a professional will be able to advise you on when it is time to plan for maintenance of your building's systems.
If you have products or supplies stored in the facility, a fire inspection can help you determine how best to store items to mitigate risk.
How to Label Electrical Systems
Many electrical systems require special labels to ensure compliance with standards and codes.
How to Prepare for a Fire Inspection
Preparation for a fire safety inspection is crucial, especially for companies that are subject to unscheduled inspections. During an unscheduled inspection, the fire inspector may want to see what the building's working and safety conditions are like on a typical day, not just the day managers prepared for the inspection. The likelihood of passing an unannounced inspection is greatly increased by being prepared at all times.

There are several tasks you should complete and items you should gather before a fire inspection, including:
Previous Inspection Reports

Proof of Services and Inspections by Licensed Professionals (fire alarms, fire extinguishers, sprinklers, fire pumps)

Set Up Appointments for Maintenance

Take Precautionary Measures Against Special Hazards (computer server rooms, storage areas that contain flammable or combustible chemicals, etc.)

Clear Clutter (clutter like trash, debris, plant matter, and wood can become combustible)

Store Combustible Waste Safely

Ensure the Fire Department Has:

Efficient entry 

Access to water

Ensure Evacuation Plans Are Visible Throughout Your Building

Label Electrical System Components

Ensure Extension Cords Are Being Properly Used

Check Sprinkler Head Clearance

Post Any Other Required Signage
Bluerithm is a powerful solution for inspection and checklist requirements.
See How Much Bluerithm Can Save You on Your Inspections Using These Calculators