Bluerithm has robust tools for managing files on your projects. And not just cloud file storage, which it also has, but real workflows where you need to assign, collect, review, reject, store, attach, transfer, and more with files from many different parties.
In Bluerithm you can add file requests, review, and approve as stand alone workflows like basic document requests for submittals or factory acceptance tests, or as part of other workflows like checksheets your guest project members are already working on, where a document upload is part of installation verification or system startup activity.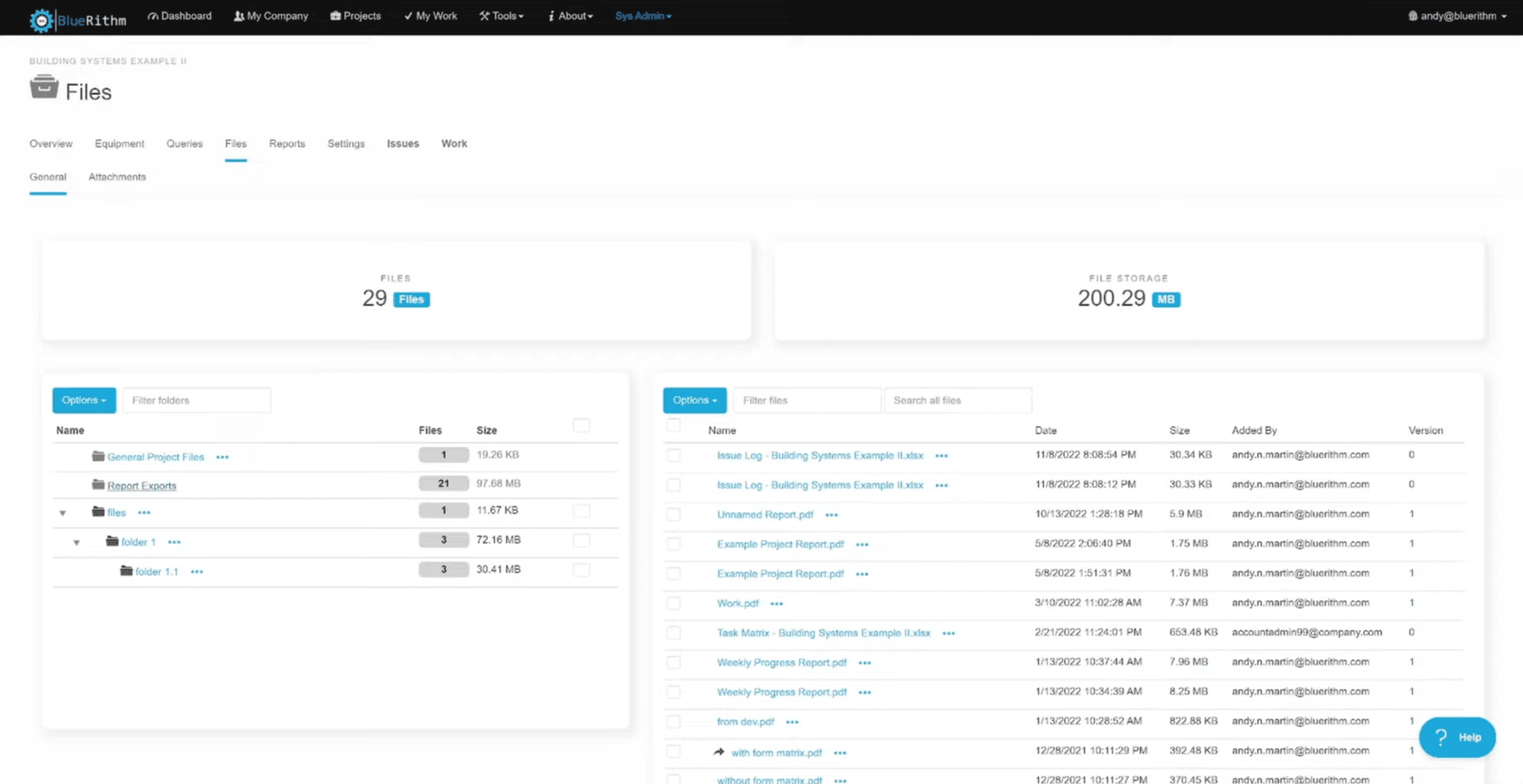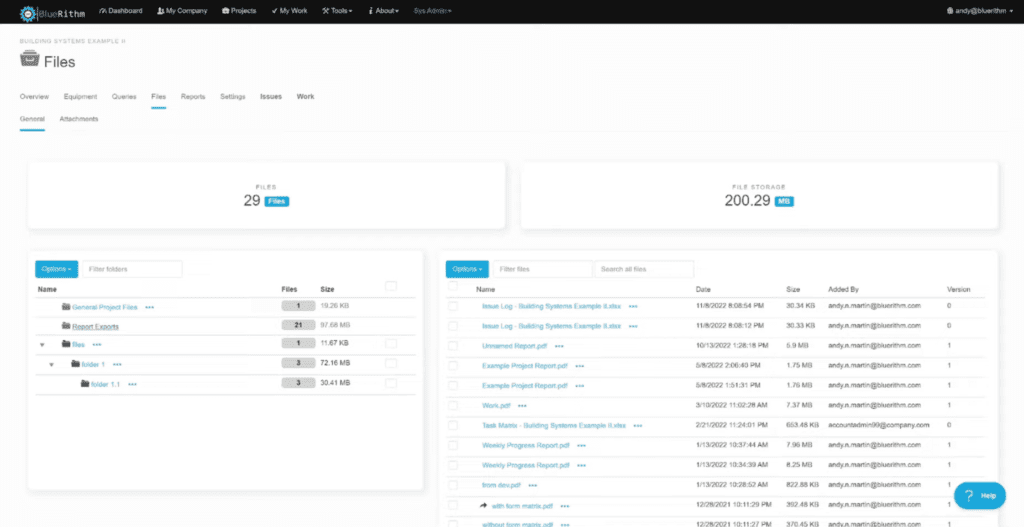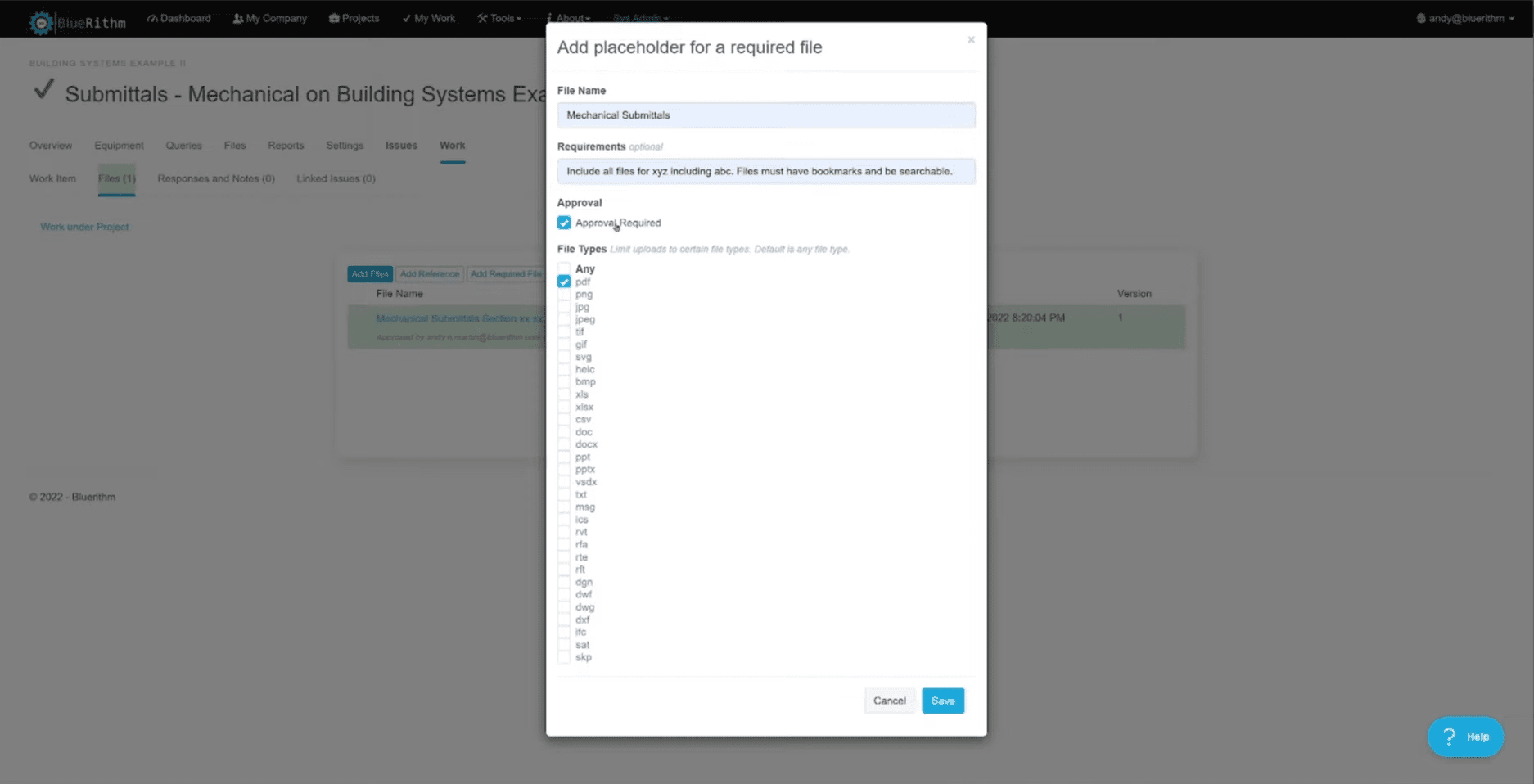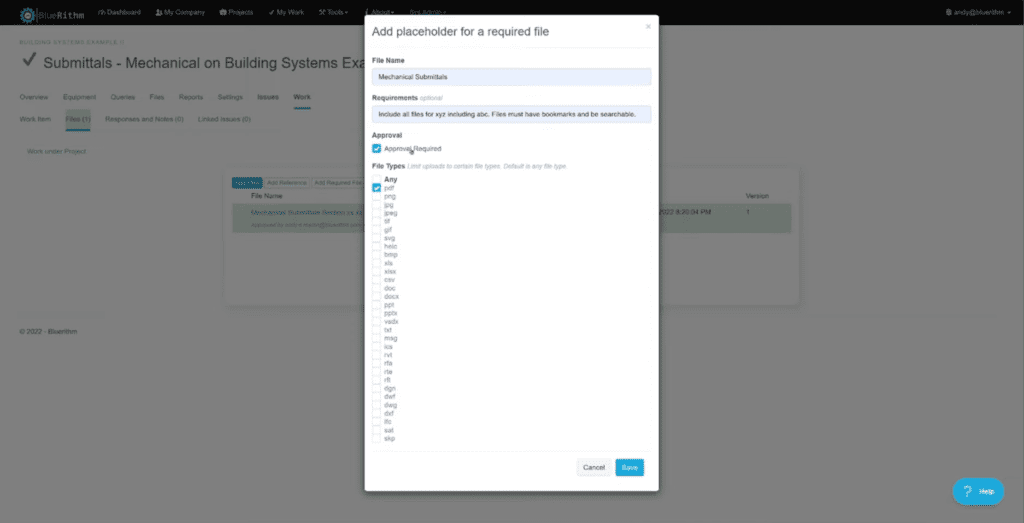 Progress and status tracking for all of your file management rolls up into dashboards and metrics on your project, and there are multiple ways to extract, download, and automatically report the files with your other project data.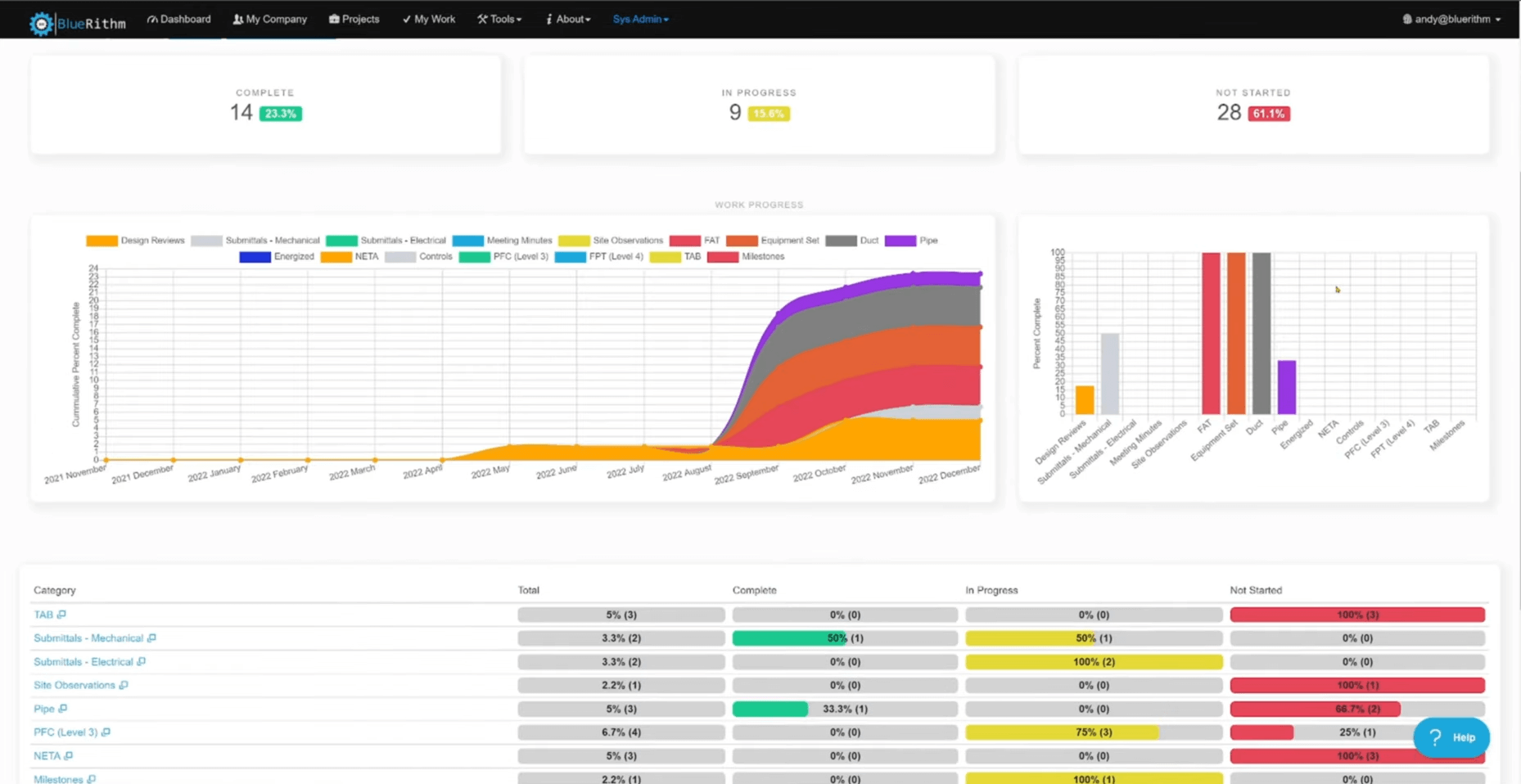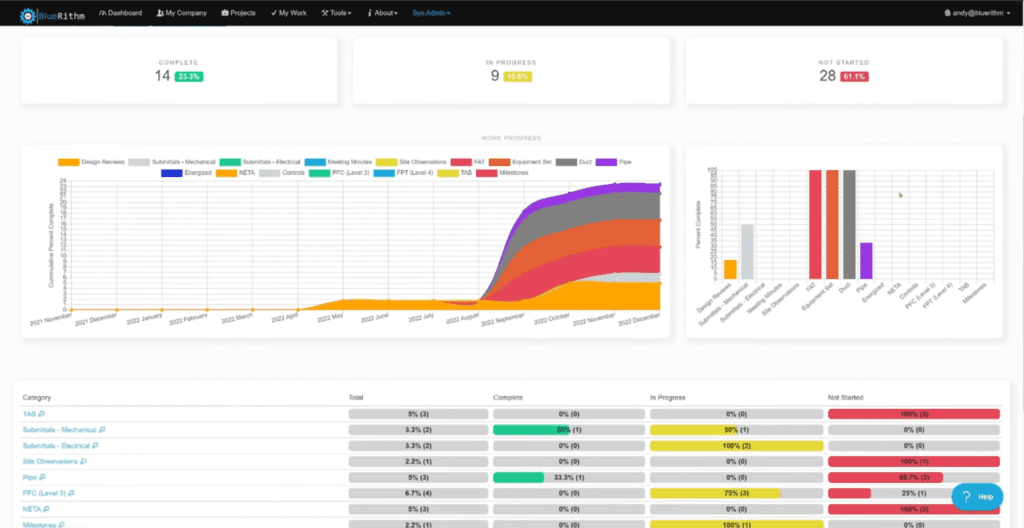 This is just another example of how Bluerithm delivers when you need to simplify complexity and bring order from chaos on your projects.
Want to try out file workflows and management in Bluerithm for yourself?