Automate reports, streamline communication, collaborate in the cloud, accelerate project closeout, and improve quality control on your projects.
Automatically generate reports, with only your own logos and branding.     Get a sample report
Manage issues, startup checklists, functional performance tests and more.
Maintain an unlimited number of projects on your account.
Track and manage critical details and information.
Streamline collaboration with your team, contractors, and other project stakeholders.
Reduce meetings.
View snapshots of your data at the organization and project levels.
Avoid rework & rechecking completed activities.
Add unlimited guest users to your account.
Store and easily access project files and images. We store your pictures in full resolution.
Accelerate project closeout.
Reduce paperwork.
Get your team up and running on BlueRithm FAST due to an intuitive and simple design and layout.
---
Automate hours of work with a few clicks with the Report Builder tool in BlueRithm. BlueRithm makes creating clean, professional, and comprehensive progress and final reports simple and fast.  Get a sample report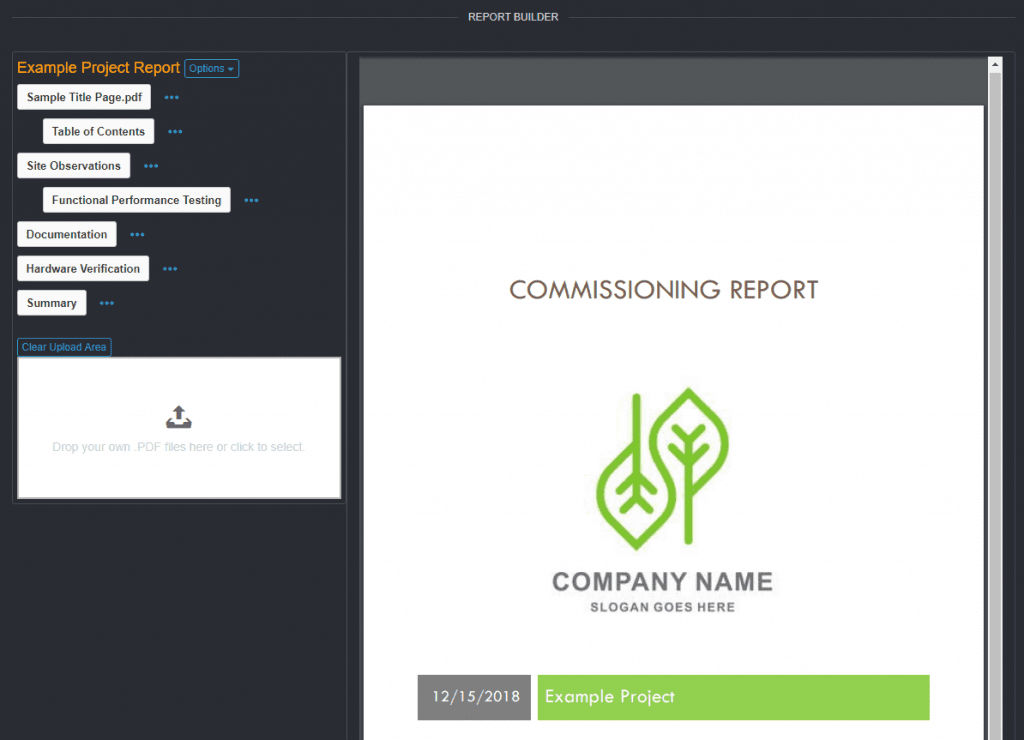 ---
Quickly view the status of your organization's operations, each of your projects, and view detailed information about each of the systems, punch list items, and issues within those projects with dashboards, analytics, and key metrics.

---
Metrics and analytics are available at the project-level, system-level, and beyond as well.
---
All of the information you need about your project is easily accessible and where you expect it to be.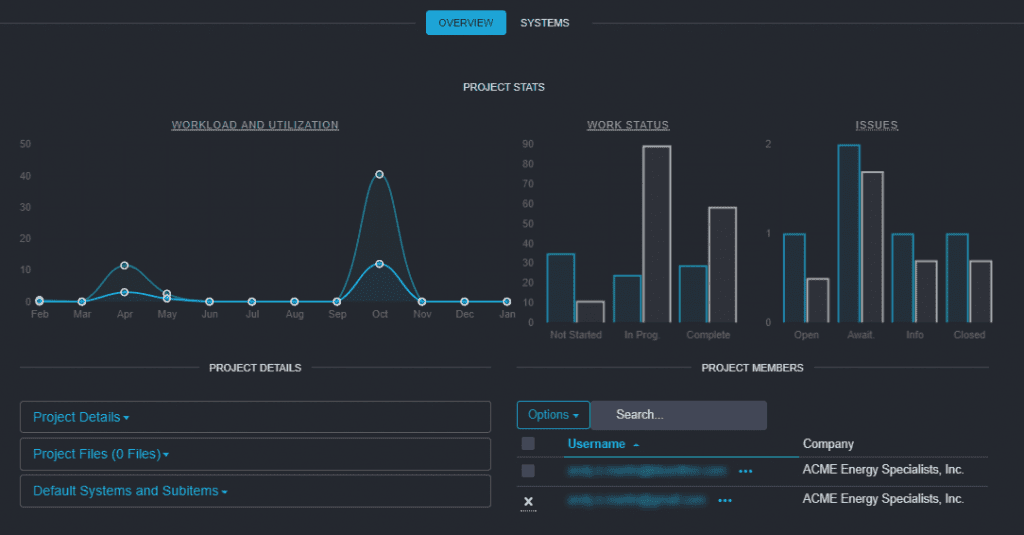 ---
Organize your projects in folders that you can infinitely customize, with an unlimited number of hierarchy levels for floors, areas, groups of equipment, etc.
Colors and summarized metrics are used throughout the application for easy data visualization, so you can quickly understand the status of your projects at any given time.

---
Create Tasks, Notes, and Issues, and associate each with a Project, a System, Subitem, team members, etc.
The "My Work" view simply and easily displays everything entered by, or assigned to a user. This allows quick access to the information each person on your team needs, so they can focus on the work that needs to be done.
The information can be sorted and filtered by key variables, like the status of each item, what each item is associated with, and when it was entered.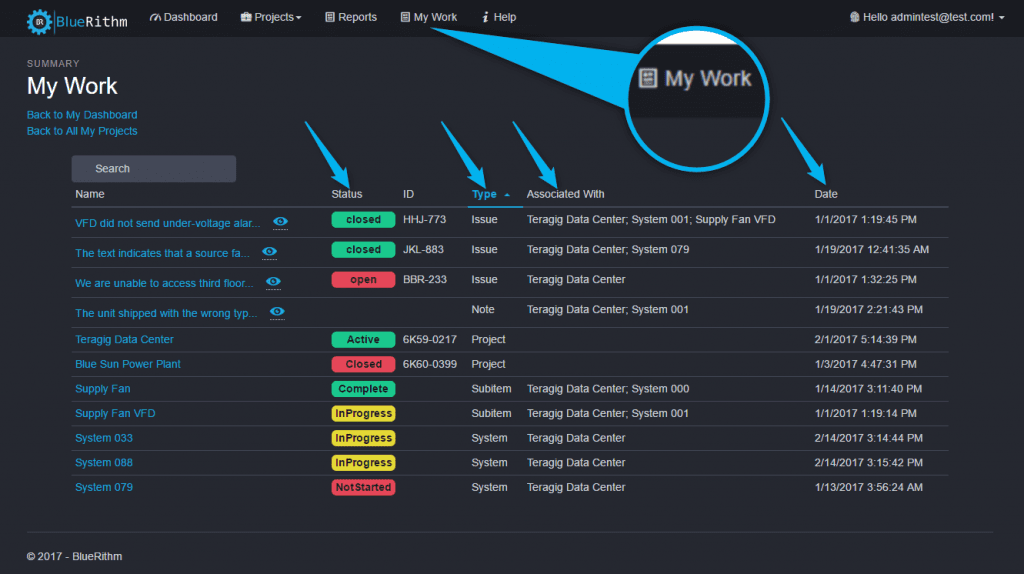 ---
Issue management is made simple by allowing guest users from outside your organization to directly respond to Issues that are assigned to them. Pictures and any other file types can be attached to the Issue and each response.
Issue statuses are automatically updated when an assigned respondent replies to the Issue.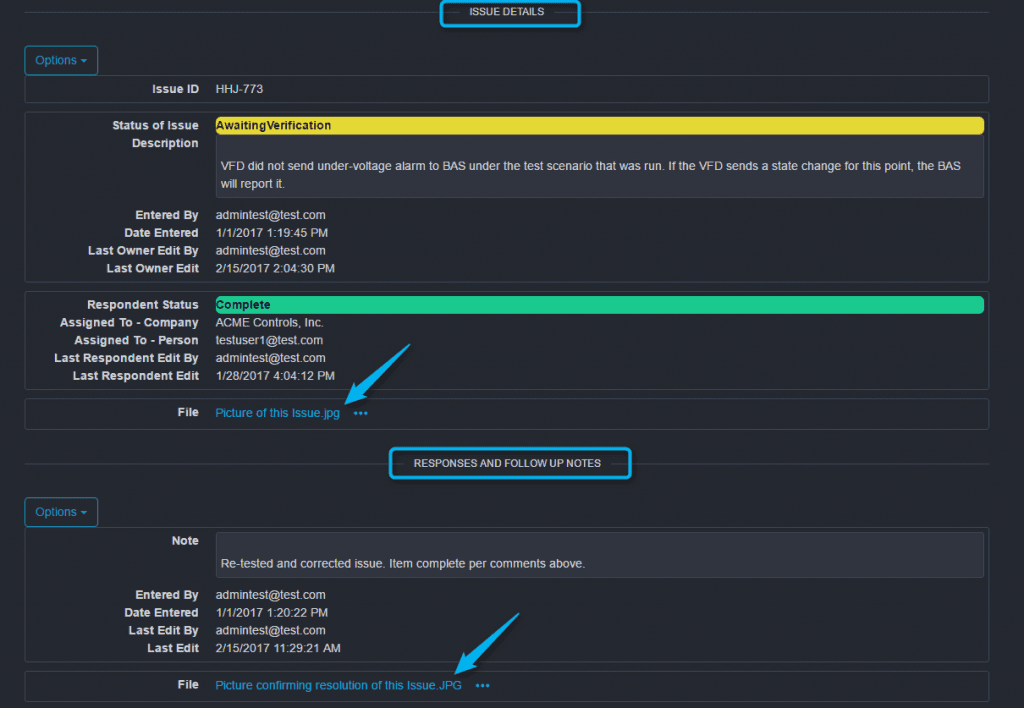 ---
Generate professional reports with your company's logo. Issue reports, completion reports, summary reports, status reports, are available with a few clicks.
---
Keep everyone on the same page with streamlined and easy access to all your project information.
Lighting fast searches and filtering ensure you also don't waste time looking for the information you need.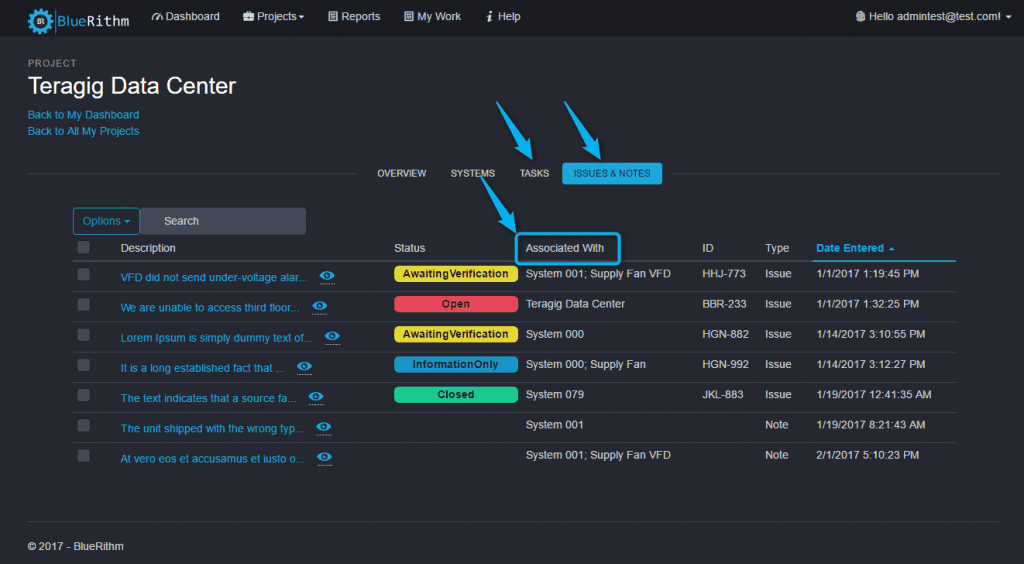 ---
Capture photos directly from the application from a mobile device or PC, and attach them to Issues, Notes, Systems, or Projects.
Other file types can be added and associated at the same levels as well. Everything your team needs can be kept securely and conveniently in one place, and the files will be where you expect them to be – with the Project, System, or other item they're associated with.
You can also quickly grab files from your other apps, like your cloud storage services.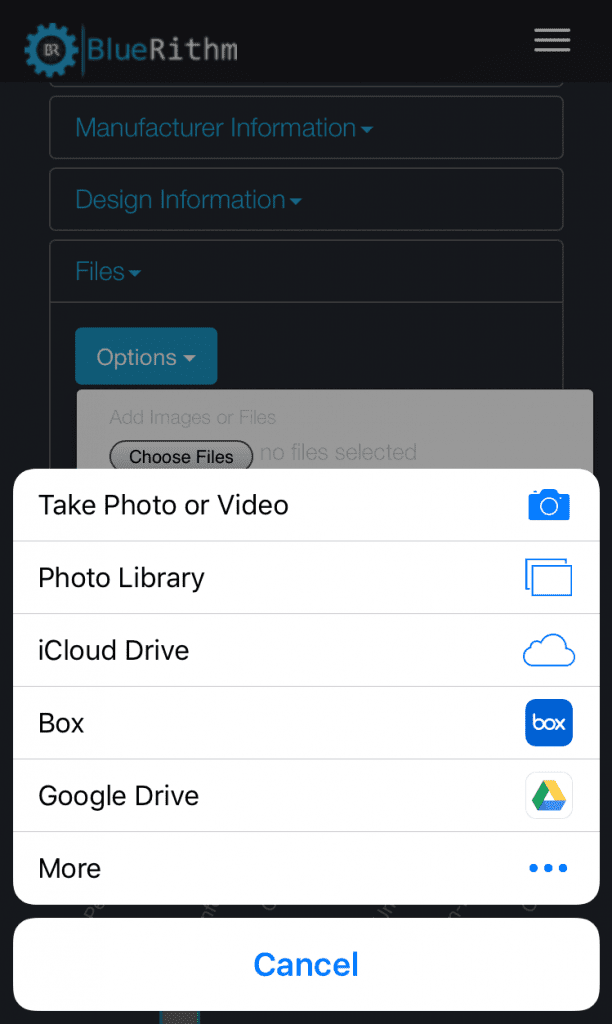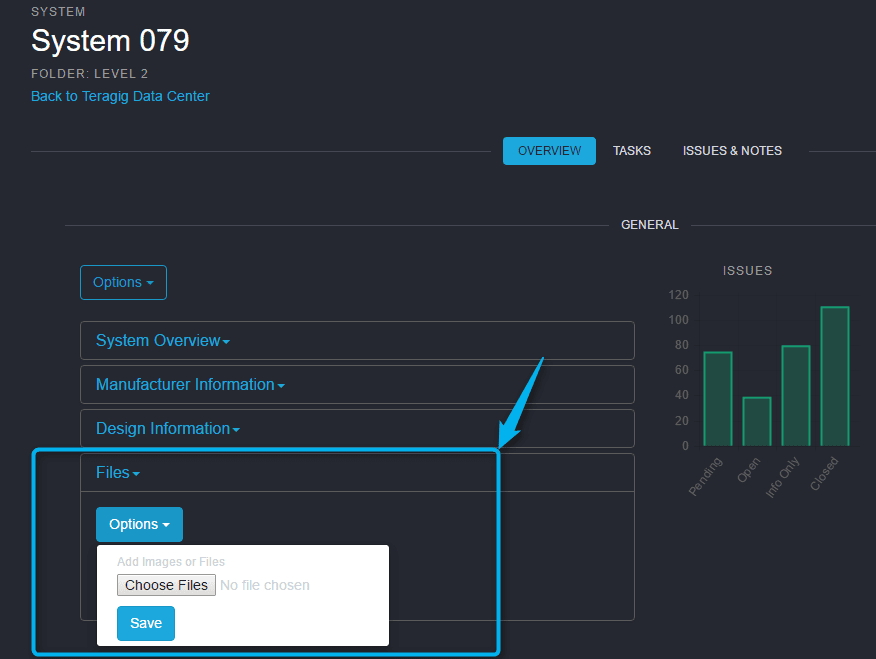 ---
Quickly set up large projects with configuration sheets designed for speed and convenience.
---
BlueRithm can increase your entire team's confidence and efficiency in managing your projects from the design phase through final sign off. It will give you the control you need to make precise and actionable decisions, maintain a high level of accuracy and quality, and ultimately save you time and money.
 Contact us today for more information.
---