We are happy to announce that we have closed a modest round of seed funding. The funding is from various private investors, including founders of large software and engineering firms, and others with expertise in various industries and stages of company growth.
I'm completely humbled and honored to have the support from these high caliber investors. Their belief in what we're doing is extremely motivating and encouraging, and we'll be leveraging their experience and expertise moving forward.

Andrew Martin, Founder and President
The capital puts BlueRithm in a position of great strength, and will be used to accelerate our strategy to become the leader in commissioning, readiness, completions, Test and Balance, and project management software for complex projects in various industries.
We will continue executing on our roadmap for various integrations with industry platforms, enhanced features and functionality, and continue expanding our team with exceptionally talented engineers.
We are grateful for our incredible international customer base, whom we've learned so much from. We are confident and excited as we move into this new phase of growth and execution!!
BlueRithm is a cloud-based platform designed for streamlining mission critical and commercial commissioning, test and balance, completions, and other systems and equipment based projects.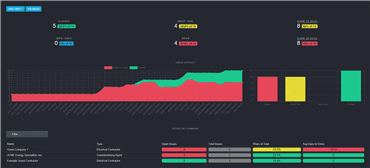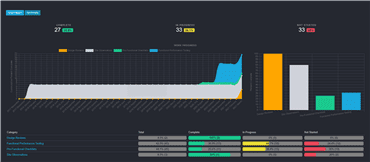 See more, or start a free trial here.